Planning -> Analysis -> Design -> Implementation -> Operations / Support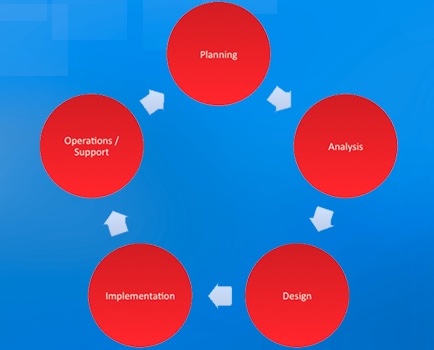 As trusted advisors and support agents, let us manage your IT projects from start to finish. Our team will take the time to understand your business from process to execution, then design and deploy technology solutions to meet your needs, supporting the full technology life cycle.
Technology infrastructure and services are crucial to your businesses success. Let our team untangle the mess and maze of IT products and web managed services. We will manage your IT projects from start to finish, leveraging technology to support your business mission.
LAYERc's exceptional technical team will take your IT projects from conception, through the planning, design, and implementation stages. We will provide hands-on services throughout the project and communicate with vendors and contractors on your behalf, translating and matching your business needs with technology solutions. When the project is complete, LAYERc can also provide ongoing service and operational support to keep your business running smoothly.